Estimated Completion June 2025
We are excited to announce that we are moving forward with a new Multipurpose Building to replace the old barn that was torn down in 2014. This new state of the art facility is designed to house all sorts of events and a valuable resource for emergencies.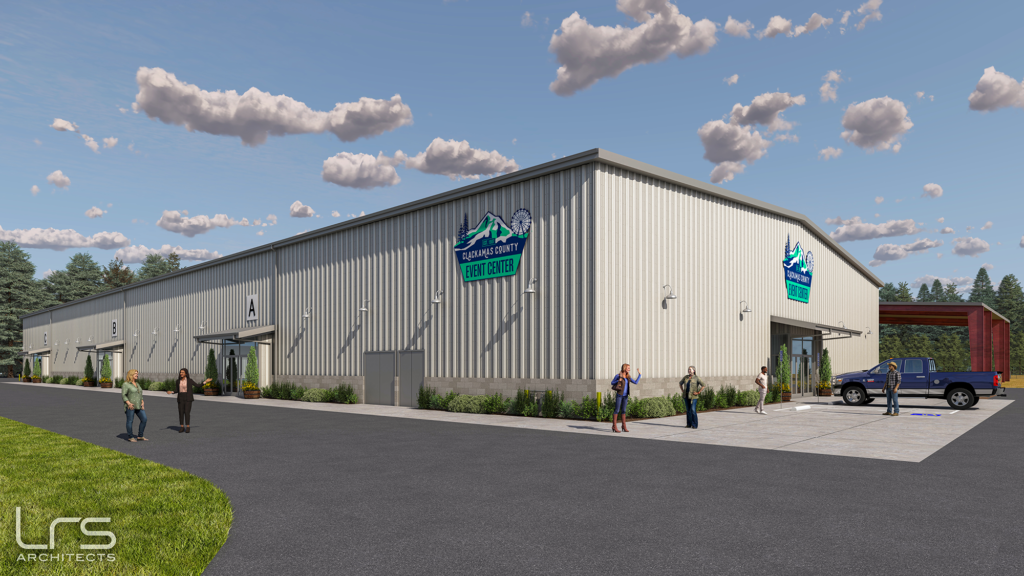 This project is broken into two phases. Phase 1 is the concrete and roof structure work. The hope is to have something we can occupy during fair in 2024. After fair concludes, we will move on to phase 2, which will include the walls and all of the interior finishes. 
Building Details:
38,000 square feet
31,000 sq ft main hall
Main hall will be dividable into 3 separate rooms
Fully climate controlled
Women's restroom with 20 stalls, 3 showers and a wellness room
Men's restroom with 6 stalls, 7 urinals and 3 showers
Family restroom
Office
Vestibules and a lobby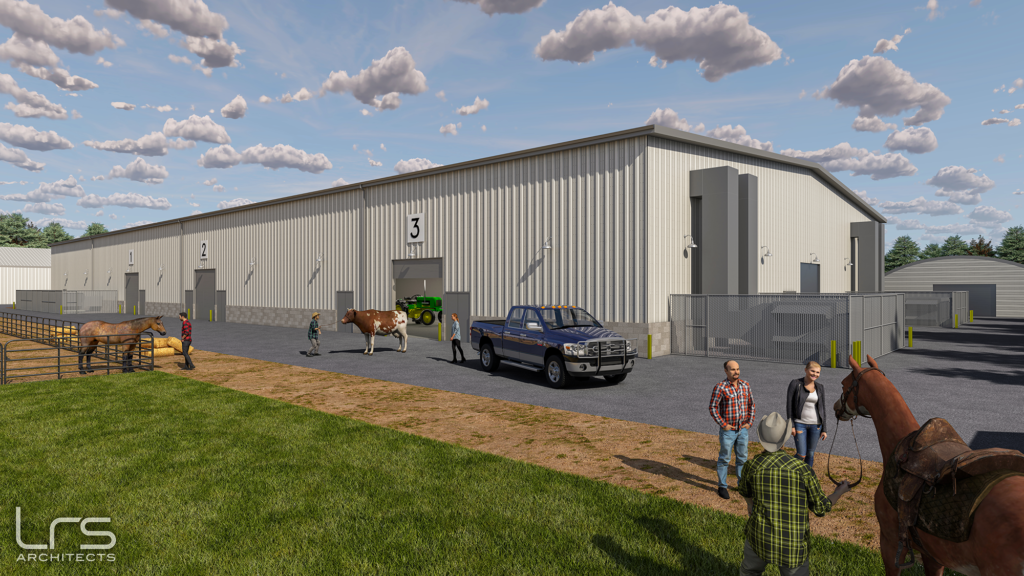 Build With Us - How You Can Help
Donate to the Clackamas County Fair Improvement Foundation
Your donation to the Clackamas County Fair Improvement Foundation is dedicated to the construction of the new building. No donation is too big or too small. The Clackamas County Fair Improvement foundation was formed to assist with raising funds for capital construction needs on the fairgrounds and is a 501(c)3 not for profit. 
Join fred meyer's community rewards program
The Kroger Family of Companies is committed to community engagement, positive social impact and charitable giving at the national and local levels. Every community is unique, but our common goal is to partner with the neighborhoods we serve and help the people there live healthier lives.
Simply sign up for the program at the link below. Select Clackamas County Fair Improvement Foundation as the recipient.