To learn more about availability and pricing, please contact  

[email protected]

 or 503-266-1136.
Whether you are planning a wedding, booking a trade show, or simply looking for a facility for a meeting, the Clackamas County Fairgrounds and Event Center has multiple spaces to meet your needs. Our various facilities can accommodate groups of all sizes.
The Main Pavilion is our largest indoor facility, measuring over 7,000 square feet. The building is used frequently for trade shows, banquets, receptions, fundraisers, and weddings. The Main Pavilion has a separate kitchen for food preparation and service. The unique tile floor is excellent for dancing. 
Capacity downstairs:
With Chairs: 531
Without Chairs: 1,139
Kitchen Annex:
With Chairs: 241
Without Chairs: 516
Upstairs:
With Chairs: 595
Without Chairs: 1,275 
Many thanks to Canby Builders Supply, Double J Construction, Habitat for Humanity of Clackamas County, and Matt Olsen Farmers Insurance Team for their collaboration and generosity in the February 2009 renovation of the Main Pavilion.
Clackamas Hall, measuring 1600 square feet, is excellent for meetings and small parties for 95 guests. The Open Beam ceiling and multiple windows create a bright and airy atmosphere with lots of natural light. A newly remodeled kitchen is complete with refrigerator and oven and plenty of counter space.
A special thank you to the Clackamas County Sheriff's Posse for their renovation of Clackamas Hall.
Horning Hall is 2,900 square feet and measures 134 feet long and 70 feet wide. It is excellent for receptions of 50 to 150 people. It features a large enclosed kitchen, the center room has a fireplace and the room dividers can be opened or closed to accommodate the size of your event.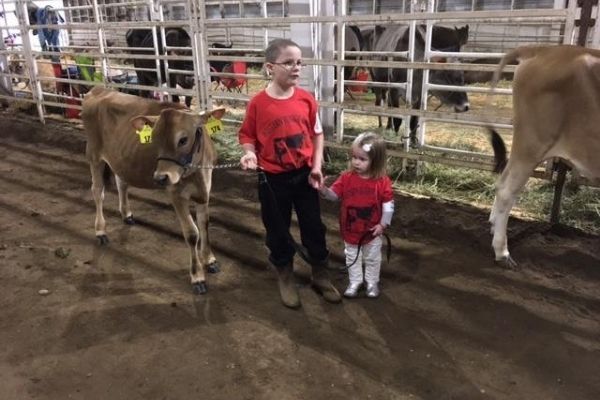 Ely Arena is an indoor arena 90ft wide by 210ft long. There is bleacher seating for approximately 300, as well as restrooms, and covered areas for horses to stand without being in the arena. The arena has lighting and an announcer's booth (with PA system) available as well. The footing is nice soil that can be groomed or packed for your event as needed, and is excellent footing for gaming. The picture above and farthest left, is facing the south end of Ely, with bleacher seating on the left, and the announcer's booth is the brown structure in the middle of the photo. The two pictures in the middle are facing the north end of Ely, you can see an entry gate at the end of the arena, and bleacher seating on the right. The picture farthest to the right faces the South end of Ely.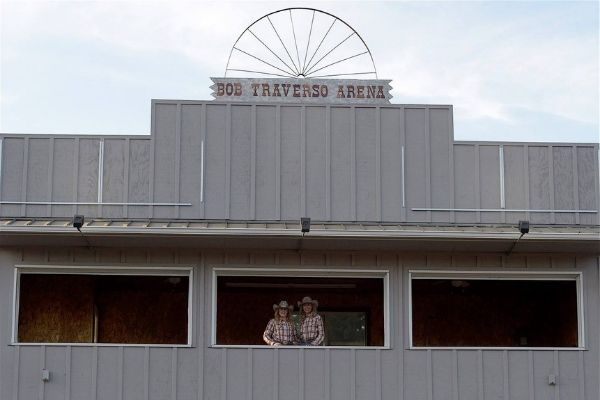 The outdoor Rodeo Arena is 165ft wide and 275ft long. The arena comes equipped with covered grandstands, uncovered bleachers, floodlights, stock pens, bucking & roping chutes, bull pen, and offices. You can rent the whole thing, or just the arena and grandstands, depending on the size of your event. A grass parking lot adjacent to the Rodeo Arena is also available for rent. The covered grandstands are handicap accessible, including wheel chair seating. Prices vary depending on what equipment and services your event requires.
At 5,000 square feet, the 4-H Exhibit Hall is perfect for weddings and receptions of 100 to 250 guests. It features an excellent kitchen with four oven/ranges, two refrigerators and three sinks. The beautiful hardwood floor makes an excellent dance floor. This building is often rented for wedding ceremonies and receptions.